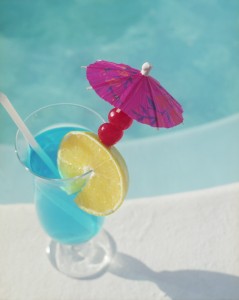 Real estate on Folly Beach had a bumper month in July. Some of the higher-end single-family homes that have been on the market for awhile sold this month pushing up average and median sales prices. Condominium and townhome real estate on Folly has also seen gains.
In July 2012, the sales of five single-family homes closed, up 150% from last July. Granted, year-to-date closed-sales numbers are down 20% for the year. A total of seven condos sold in July 2012, compared to just one last July. Overall, Folly Beach condo sales are actually up almost 14% for the year.
The question is how all the controversy over alcohol on the beach has affected the numbers. With the recent high-profile stories about public drunkenness and safety issues combined with Folly's reputation for being more of a party beach than other area oceanfront communities, we wonder if investors have been concerned with the prospect of increased liability, perhaps holding off on purchasing real estate for this reason. Now that a ban on beachfront alcohol seems eminent, perhaps buyers are more comfortable with investing in Folly Beach real estate.
Whatever the cause, the year-to-date median real estate price for detached homes on Folly Beach is up 21.7%, and average sales price is up a whopping 30% over the last 12 months. Condominium sales have shown a 34.8% gain in median sales price and a 24.2% increase in average price in the last year.
If you'd like to take a look at Folly Beach real estate for yourself, the fall is a perfect time to visit the area. The weather is still warm enough to enjoy the beach, and you'll find great discounts on accommodations. Tides Folly Beach (formerly the Holiday Inn), the area's iconic beachfront hotel, was renovated earlier this year. The hotel is offering a 30% room discount during September and October, and guests will enjoy the exceptional BLU Restaurant for a high-end yet comfortable oceanfront dining experience that emphasizes local, sustainable seafood and other specialties. The last time we checked, you could still enjoy an adult beverage at BLU's!
Interested in more information about Folly Beach's alcohol controversy or any other real estate–related topics? Feel free to check in with Bob Brennaman, a Realtor and longtime resident of the Charleston area.