Are you looking for beach property? Do you already have a budget in mind? If you're trying to find a locale based on median home prices, you might not get quite what you expected. The median home price of an area represents the midpoint of home prices, but that doesn't necessarily mean you'll find what you're looking for in this particular price range. Half the homes in the area will be less expensive, and half the homes will be more expensive than the median price. It's always a good idea to dig a little deeper than the median home price for an area before beginning a serious real estate search. Here's an overview of what your money can buy when it comes to Folly Beach real estate. Think casual, cozy beach living.
As of May, the median sales price for detached single-family homes on Folly in 2012 was $473,775, and the average sales price was $542,886. The median sales price for condos and townhomes was $285,000, and the average sales price was $306,481. So what square footages, lot sizes and amenities can you expect in these and other Folly Beach property price ranges?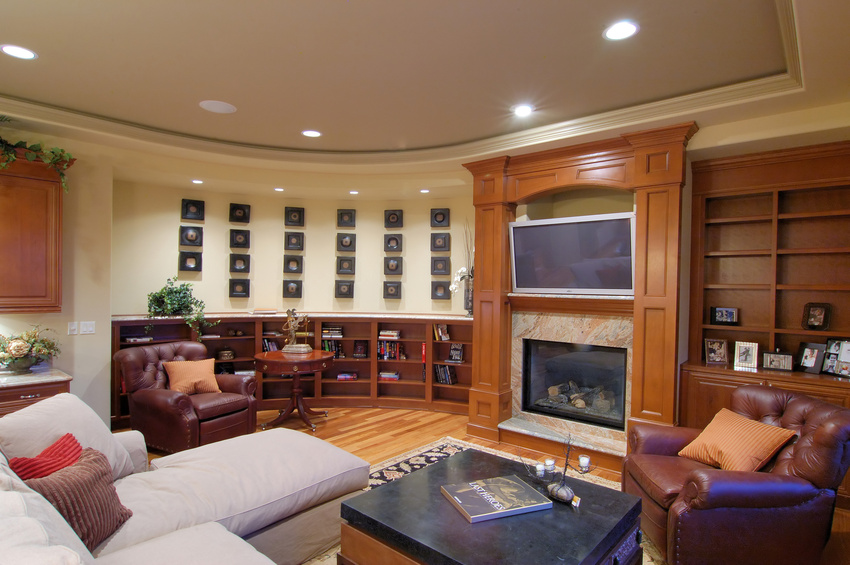 $100,000–$300,000
You can find a basic eight-year-old, 1,300-square-feet, three-bedroom, three-bath condo on Folly for around $140,000 — but you'll be about a mile from the beach. Amenities will include a swimming pool and onsite marina, but you'll be hard-pressed to find upgrades, such as granite countertops, stainless appliances or tiled floors, at that price. For $225,000, you'll be a half mile from the beach, but in an older, smaller condo (around 650 square feet with one bedroom and one bath and built in the 1990s) that could use some updating. A basic 500-square-feet, one-bedroom, one-bath beachfront condo with upscale renovations starts at around $300,000.
$350,000–$450,000
It's around the $350,000–$375,000 price range that you'll start seeing detached single-family homes and larger condominiums available. The single-family homes you find for around $350,000–$375,000 are not going to be perfect or very big — think 1950s–1960s construction, around 1,250 square feet with three bedrooms and one bathroom. But some are quite close to the beach and have nice sized lots with trees. You might find some upgrades, such as new HVAC, but the bathrooms and kitchens of theses homes will be minimal. At around $400,000–$450,000, you'll either find semi-updated smaller homes (1,400 square feet or so) or diamond-in-the-rough homes that are a bit larger (2,000–2,500 square feet) and/or closer to the beach, but usually sold as-is where-is.
$475,000–$500,000
So what can you get on Folly Beach for the median home sales price? You'll easily find a comfortable beach cottage measuring 800–1,700 square feet and built anywhere from the 1960s to 1980s. You'll find some updates, but most of the homes in this price range will still need some work. The lots, for the most part, are going to be really great, ranging from a quarter to a half acre with mature landscaping and excellent views. In the median price range, you can also find a newer (2004–2005), upscale condo of around 2,000 square feet and in some cases with high-end kitchen and bathroom features. And whether it's a condo or single-family home, you're not going to be too far from the beach in this price range. For the median price on Folly Beach, you'll find a cozy, down-stated home, but if you're looking for a luxury property, you'll have to spend quite a bit more.
$600,000–$900,000
At around $600,000–$875,000, you'll begin seeing more upscale features and larger sizes (2,000-plus square feet). Homes will have swimming pools and some high-end renovations, but you might still need to do some of your own upgrades. There will also be some smaller beachfront properties or properties on very large lots in this price range. If you're willing to live a little farther from the ocean, you can find a large (3,200 square feet) custom home with top-of-the-line luxury features throughout on the gated Oak Island for around $750,000. Into the $800,000 range, homes are going to be larger still but not necessarily upscale. The condos in this price range are around 2,000 square feet and usually overlook the ocean. At around $900,000, you're going to start seeing some very upscale features on second-row homes that are between 2,500 and 3,500 square feet.
$1,000,000–$2,000,000
Most beachfront property on Folly is going to set you back at least $1 million. For about $1 million, you can find a 1,500-square-feet home on the beach that may or may not need updating. Go back to the second row, and you'll find newer homes with all the bells and whistles that measure around 2,000–2,800 square feet for about $1 million. The larger (2,000-plus square feet) beachfront homes in the $1 million range will need some updates in most cases. The most expensive properties on Folly Beach at the moment are priced at under $2 million. Priced at around $1.8 million, these are beachfront mansions (4,000-plus square feet) that were built in the 2000s. The have sprawling porches, swimming pools, spa-like bathrooms and gourmet kitchens.
Don't Forget Insurance
That pretty much sums it up as far as prices of homes on Folly Beach. One more thing to keep in mind is flood and hurricane insurance for beach property. You'll be able to get it, but it's going to be expensive. After Katrina hit the Gulf Coast, many insurance companies tightened their belts on coastal properties and stopped writing policies for these homes, but there are still plenty of insurance companies that write policies for coastal property — it just costs more now to insure a beach property. If you're purchasing beach real estate for investment purposes, the rental income you make on the property will offset high insurance costs. If you're planning to live at the beach, do your due diligence before you purchase the property. Check with insurance companies to see what it will cost to insure the home you'd like to purchase before you sign the contract. Homeowners insurance for beachfront properties can easily increase your mortgage by $500 a month or more.